See below for dates, cost and registration details.
Toddlers Are Born Curious®
A program for child and caregiver.
"You are your child's first teacher." – Rahima Baldwin Dancy

ACP Toddlers provides a gentle introduction to school for our youngest members of the community as they learn how to interact with others in a classroom setting and experience the rhythm of the day. Teachers, and adults as partners in learning, will support the natural unfolding of the child's interests, social interactions, language and motor abilities, and problem-solving skills. This is a wonderful opportunity to connect with other families, discover new parenting skills, and learn more about the Reggio Emilia approach to education.
Weekly program includes: circle time with songs, rhymes, and fingerplays; creative play; exploration of materials; artistic experiences; nutritious snack; puppet show or story; and time outdoors.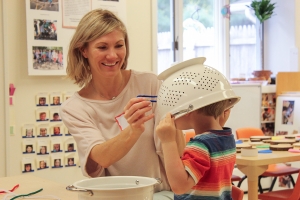 2023/24: Tuesdays or Thursdays for 6 or 8 weeks (see below), 9:15am to 10:45am.
Click on the link in the table below to be taken to the registration form.
Day
Scheduled Dates
Cost
Fall 2023
TUE
Oct. 3, 10, 17, 24, 31 Nov. 14, 28 Dec. 5
First child: $240 Siblings: $160
THUR
Oct. 5, 12, 19, 26 Nov. 2, 16, 30 Dec. 7
First child: $240 Siblings: $160
Winter2024
TUE
Jan. 9, 16 Feb. 6, 20, 27 Mar. 5, 12, 19
First child: $240 Siblings: $160
THUR
Jan. 11, 18 Feb. 8, 22, 29 Mar. 7, 14, 21
First child: $240 Siblings: $160
Spring 2024

TUE
Apr. 9, 16, 23, 30 May 7, 14 (6 sessions)
First child: $180 Siblings: $120
THUR
Apr. 11, 18, 25 May 2, 9, 16 (6 sessions)
First child: $180 Siblings: $120
Erin Haney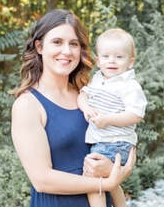 Erin has had years of experience working and volunteering with children. She is the parent of an ACP student and runs her own program for toddlers and caregivers outside of ACP. She recently completed an Infant and Early Childhood Mental Health fellowship program at Montclair State University and is eager to support the healthy emotional development of young children and their caregivers.