A Child's Place School is located in Monmouth County, NJ and offers a high-quality education for children ages 2 1/2 -7. Our program includes half-day preschool classes as well as a full-day kindergarten and first grade. Extended Care is also available from 7 AM to 6 PM, Monday through Friday. 
We believe that children have a hundred languages in which to express themselves; from birth they are eager to learn and relate to their world. At A Child's Place these languages are all facilitated to allow children to explore and construct relationships, knowledge and identity. Curiosity is nurtured in this way to form an early love for learning that fosters and supports future higher-level thinking.
For over 40 years A Child's Place has been a place for young children to create from their own imaginations, to be themselves, to become a whole person eager to explore the world. Alumni are now sending their own children to A Child's Place–a testimony to the enduring joyful experience of being a child at ACP.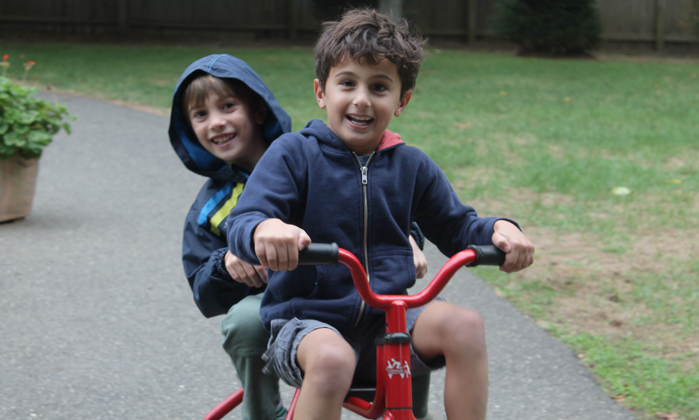 State License
A Child's Place is licensed by the Department of Children and Families.
Photography at  A Child's Place
Photography at a Child's Place School is an integral component in documenting children's work and school events for the purposes of reflection, planning, and reporting to parents. All of the photographs on this website were taken by staff members.
All images © 2007-2017 A Child's Place School.  All rights reserved